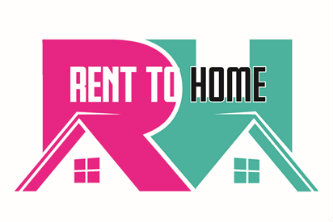 "buying is the new renting"
Below average credit, low down payment or other factors shouldn't keep you from owning a home.
If credit or other factors can be repaired and you're willing to do your part to make it happen, the Rent to Home program is just right for you!

This program is customized to suit your individual needs. We work with you - from where you are right now - to help you get to where you want to be. You tell us when you want to purchase your home and we take it from there. We develop your personalized "plan of action" to get you home purchase ready.
Steps to Rent to Home:
You decide when you want to purchase a home.
You sign up online or in workshop.
You receive a confirmation of registration and are sent a Home Buyer Commitment Letter.
You sign the Home Buyer Commitment Letter and send it to me.
You are assigned a loan officer.
You contact the Loan Officer, provide the needed documentation and have your credit pulled.
The Loan Officer reviews your credit report and discusses it with you.
The Loan Officer will provide you with a customized Plan of Action and provide a copy to me.
I follow up with you on a monthly basis to monitor your progress, avoid any impending problems, cheer your progress and adjust your timeline as needed.
When you've reached your goal, the Loan Officer issues a preapproval letter that states how much house you can afford.
You and the Loan Officer discuss various financing options for down payment assistance and decide on the program best suited to you.
You and I begin house hunting until we find a house that you like.
You write an offer on a house and the offer is accepted (ratified) by the seller.
Thirty (30) days later you become a home owner!
The Rent to Home program works best for those who are looking to purchase within 6 to18 months. You can still be on the program if your timeline is longer - just know that the temptations are greater the longer your deadline!!!!
Interested? Sign up today!